We're Happy to Have You Back In Our Building!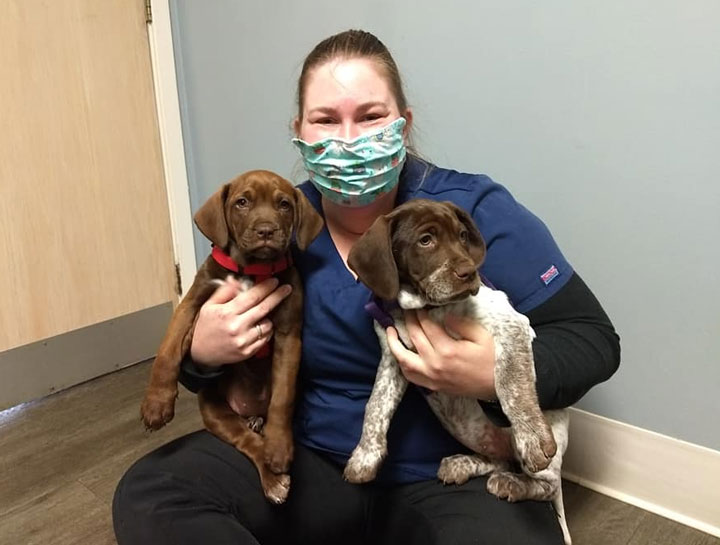 July 1, 2020
We are happy to announce that we will be welcoming clients back into our building as of July 1st. The safety of our staff, clients, and pets is our top priority.
Please read the following carefully prior to your visit so you know what to expect:
We are so excited to see our clients again! We understand how difficult the lack of face to face interactions have been for everyone and we have missed the daily connects we make with all of you. You will be welcomed in with the same courtesy and warmth you've come to expect from us!
We ask that all clients entering the building wear a mask. If you do not have one, then we will furnish you with one. We ask that only one person accompany your pet into the building for your appointment.
You will notice a door bell system that will allow you to ring the front desk to be admitted to the building for medication and food pick up. This will help us keep everyone safe by respecting social distancing recommendations in our waiting room area.
We ask that you continue to call us from our parking lot for appointments or use our door bell to let us know you and your pet have arrived for your appointment. For everyone's safety, exam rooms are disinfected between each appointment and we avoid anyone waiting in the waiting room. We will invite you from outside the building directly into an exam room when it is ready for you.
Feel free to call us with any questions or concerns you may have. If you are more comfortable distancing outside the building, we are happy to continue our concierge service upon your request.