Curbside Appointments and Protocol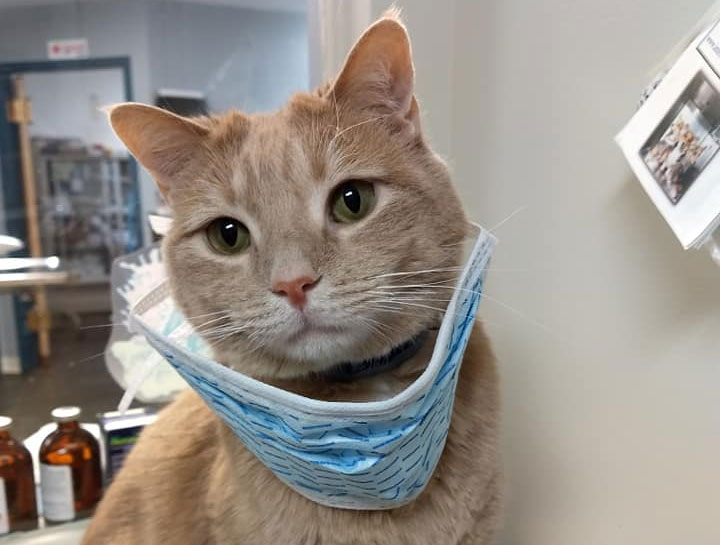 June 30, 2020
In an effort to provide you the very best experience, please read our curbside protocol carefully and feel free to contact us with any questions.
For new clients, all previous records must be forwarded to our office prior to scheduling an appointment.
Upon arrival call us from the parking lot and be prepared to give us some information and history on your pet.
Minimal contact will be made with our staff and all clients and staff are required to wear masks during such contact.
Dogs will need to be leashed and taken out of the car. The leash will be handed to one of our staff to bring your dog into the building for its appointment.
Cats and small animals must be secured in a carrier. Be prepared to remove the carrier from your car and place it on the ground for one of our staff to pick up and bring into the building for its appointment.
Do not leave the parking lot unless instructed to by a staff member. You are required to be waiting and available in the parking lot during the appointment.
The doctor will call after the exam to discuss findings and plans.
The receptionist will take payment over the phone at the end of the appointment.
We will return your pet to you in the parking lot in the same fashion we collected them.